By: vetembaste |

Published:November 30, 2016 8:14 pm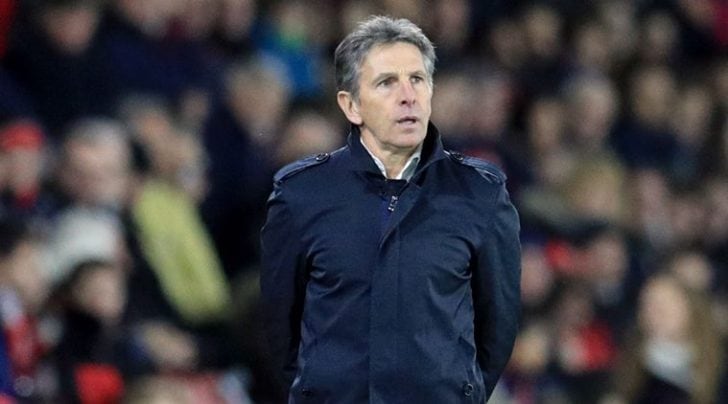 Claude Puel acknowledged Arsene Wenger's team will not let Southampton have a cakewalk. (Source: AP)
Southampton manager Claude Puel will rotate his players to ensure fresh legs can help his side get past Arsenal in their League Cup quarter-final at the Emirates Stadium on Wednesday.
Southampton, who lost 2-1 at Arsenal in the Premier League in September, return to London on the back of a 1-0 home win over Everton in the Premier League on Sunday.
"I think it is difficult to play this game just after Everton, but it's always a good opportunity to give game time for all the players and to keep every time a good physical level," Puel told the club website.
"We can see this against Everton. It was a game with fantastic intensity and this is possible just because we can rotate every time and keep the players with good fitness."
Puel acknowledged Arsene Wenger's team will not let Southampton have a cakewalk and he wants to ensure the team he fields is at the top of their fitness levels.
"It's an important game but it's important also to consider and respect our philosophy," the Frenchman added.
"It's not just for me, 11 players and experienced players, but to give opportunities also (to players) like (19-year-old midfielder Josh) Sims… to show their qualities.
"It's a balance between good results and to continue this work with Southampton and to develop different players and to give also game time for players without time in the Premier League."